Marketing is Evolving... 3 Steps To to Grow Your Business's Sales Using A New Type Of Funnel
A new marketing funnel has been gaining serious traction the last couple years. A new type of funnel has been credited with business growth by some of the biggest names in marketing (including Gary Vee) made available to businesses everywhere by Angela Thomas, business executive and founder of a video marketing company, Styyled Digital. Called a social funnel, this specially-crafted, front-end video funnel is used to cultivate a targeted audience by attracting and converting cold traffic into devoted followers and customers.
The social funnel structure includes a top, middle, and bottom portion just like a typical marketing funnel.
The main difference is that the social funnel exists on social media instead of relying on landing pages and emails to move potential customers through the stages of the funnel. Instead, your audience is attracted to you, gains trust and loyalty, and ultimately converts into a customer organically by moving through your video content. This type of funnel is gaining traction because it relies on authentic connection building with your audience, and not on traditional "conversion tactics." As Gary Vee says "your business's future success depends on taking your product/service and either reaching out to influencers or your ability to produce ungodly amounts of short form video content."
New Social Video Funnel to convert cold traffic to customers
Thomas says this tactic has completely changed marketing for high ticket business. Here is how to get started: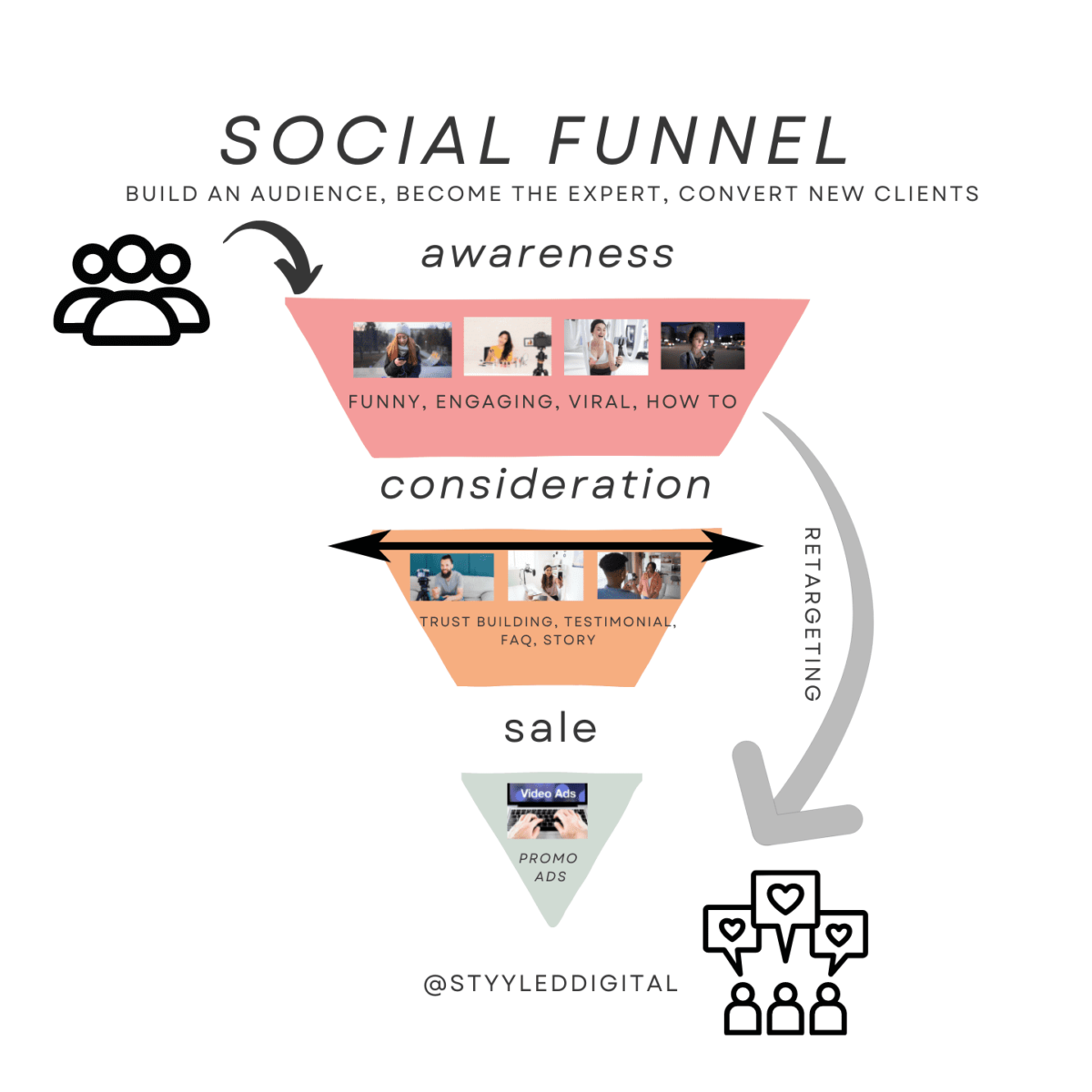 The Top of Funnel Awareness Stage is where audiences look for answers, resources, education, research data, opinions, and insight. Meant to grow your audience, the video content here is entertaining and funny, bringing in a broad range of viewers and directing them to the Middle Stage.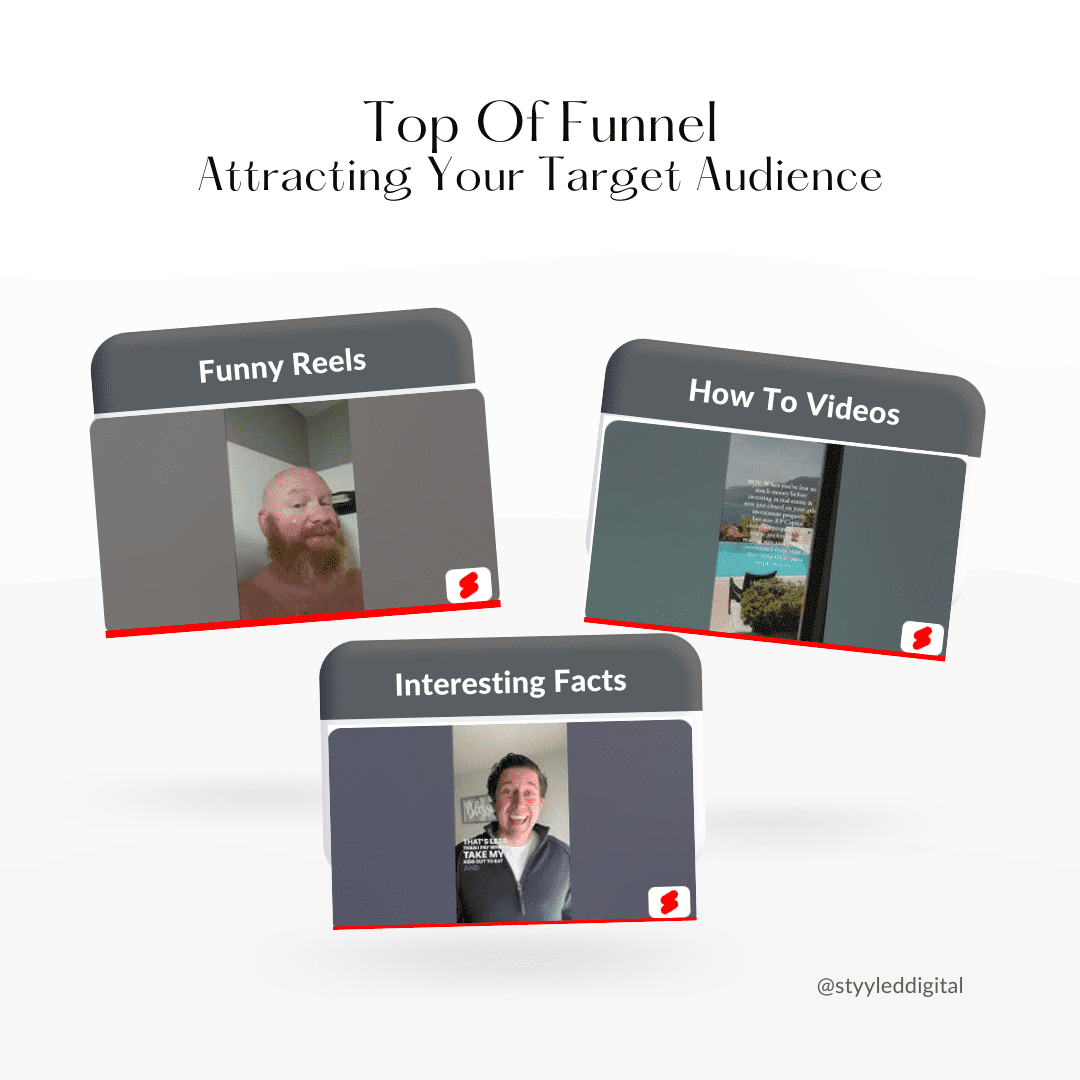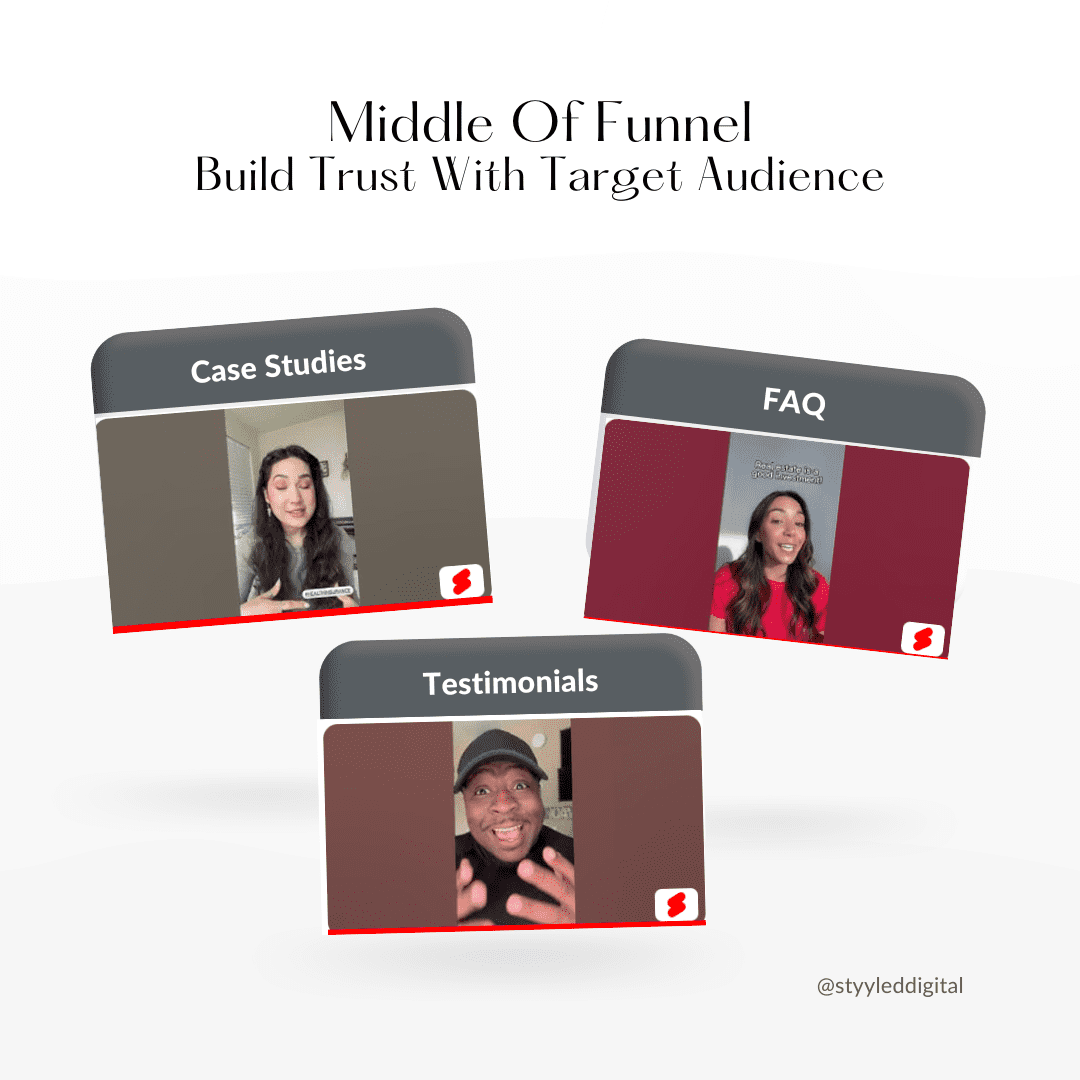 Build Trust with that audience
The Middle of Funnel Stage is where potential customers wonder if the brand is a good fit for them. The video content at this stage features case studies, product walkthroughs, testimonials, and stories to convince prospects, moving them forward into the last stage.
At the Bottom of Funnel Stage, prospects desire to learn more about out how to become a customer. The videos at this level are mostly direct offers or promotional ads, meant to convert warm audiences into buyers.
Content at each stage is intended to be memorable and make brands seem like the obvious choice to do business with. The videos at this stage include your best offers and promotional videos.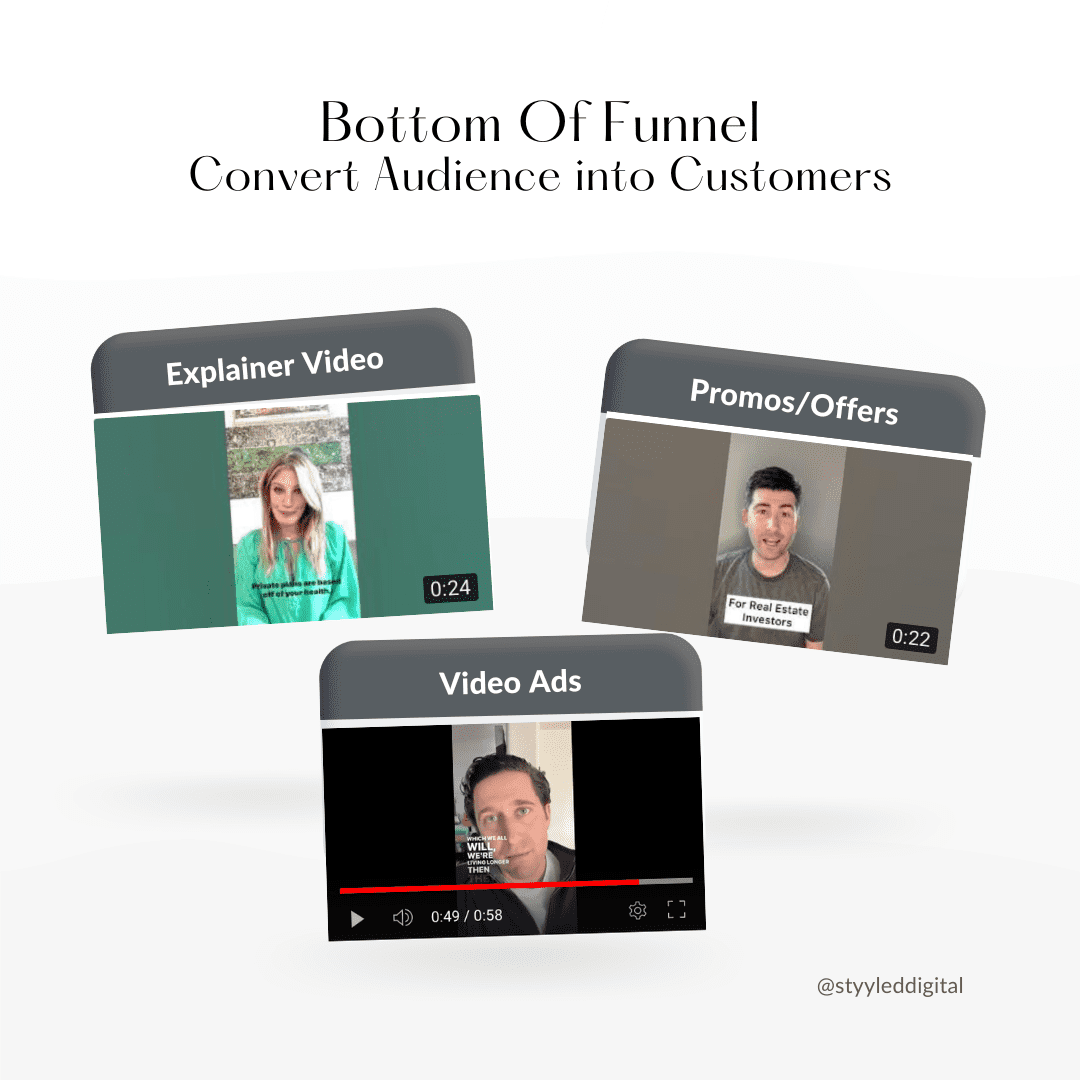 Content at each stage is intended to be memorable and make brands seem like the obvious choice to do business with. The videos at this stage include your best offers and promotional videos.
To create the videos, Thomas's business matches well-spoken, fully-trained media personalities to represent brands on camera. The creator produces videos for all three levels of the funnel, each one tailored to the brand and meant to capture audience attention even further.
Thomas says that this style is what sets a brand apart from the competition as the trusted expert because it builds a real relationship with audiences. She claims that even if the product isn't perfect, it's "visibility"of the product or brand that matters more than its "ability".
Many believe that the fame-breeds-fortune tactic is wishful marketing but Styyled Digital holds that it really does and can attract a loyal audience to one's product. The company backs Thomas's belief that, in 2023, great success will be directly linked to your ability to connect with and inspire people.
Thomas claims that her vision of providing more time, financial freedom, and happiness for business owners and their families is what keeps her loving what she does.
With a mission to help 50,000 businesses double their sales, Styyled Digital first guides brands in researching buyer persona. Then, together with hired influencers, the company helps brands develop custom, short-video content to promote their to a targeted audience. Styyled Digital uses videos to map content to the relevant stages of the buyer's journey and make a marketing funnel.
The Styyled Digital way was invented by Angela Thomas, a Napa-native business executive with more than ten years of marketing experience. The team currently helps business owners scale their companies using this front end video funnel strategy. Angela Thomas enrolled in BYU at age 14, graduating after four years with a BS. She later discovered the social funnel, a method proven by experts in marketing like Gary Vaynerchuk and Frank Kern.
To read more visit the Styyled Digital website styyleddigital.com and follow Styyled Digital at Facebook.com/styyleddigital and Instagram @styyleddigital.